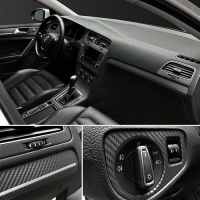 Car Interior
Every car lovers want to make their car interior comfortable and luxury looking. some people don't want to change their car interior because they don't any disturbance while driving. Time has been changing today now people are more technical and demanding for the car interior accessories. as most people decore their home similarly people want to decore their car interior even some people booked a new car and immediately searching for car accessories online products for the car. everyone wants to add a personal touch to their car interior. But don't the thing car accessories are just for decorative items for your car, just thing from another angle it should be functional for your car that makes your drive comfort. we have categorized these accessories for better understanding.

Decorative Accessories - These accessories for the decorative purpose of enhancing your overall car interior look and gives your car interior royal and luxury look. car interior dashboard chrome trim adding some Matelic look to your car interior, where wooden trim for dashboard and door panel adding a luxury look to your vehicle. you can also add some interior lights under the dashboard for giving a lounge kind of feel to your car interior. these lights have multiple color options.

Car Essentials Accessories - This kind of accessories is must-have in your car, car foot mats to protect your car's entire floor area from dust, mud, oil. car sunshade to protect your car interior from direct sun rays. car perfumes to avoid the unwanted smell in your car. car seats cover to providing you comfortable seating for you, your family and your friend.

Comfort & Convenience - These types of accessories are the place to providing more comfort while you driving you should have these stuff like car armrest, car organizer, glass holder, and tissue box. The list is very long for car interior accessories and it's very tough and difficult to find all accessories at one local shop. But you have option buying all this car interior accessories online store at one go at carhatke.