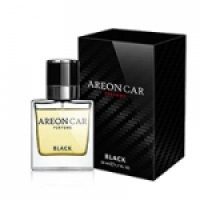 Car Perfume Must Have In Your Car
Most people prefer driving a car with closed windows because they don't want to get dust and polluted air inside the car and they also don't want to hear unwanted traffic noise. However sometimes when the weather is good after rain they probably want to open the window and want to enjoy the weather and fresh natural air. But if you drive a car with a closed window more then 15-20 min, it can be harmful to you. with a closed window, ventilation can also lead to unpleasant smell in your car its very embarrassing for you when someone wants to seat in your car. lack of fresh air also reduces your productivity when you are going to work. Even if you have already spent lots of money to decorate your car interior for the luxury look for your car interior but it's not worth it if you don't feel fresh in your car. A small car accessories car perfume plays a very big roll in your car interior to keep your car fresh inside and make you always relax and fresh.
Types Of car PerfumeThere are many types of car perfume available in the market like hanging perfume, dashboard car gel perfume, air vent liquid car perfume, under-seat car perfume and spray car perfume. every car perfume has importance as their use. you can choose according to your choice or use.
Carhatke offers a wide range of car perfumes online you can browse the range of car perfume that is available at carhatke store. Here are some popular car perfumes brands like an airport, Godrej air, vedashree, areon, concept.
Price List Of Some Popular Car Perfume